Attributes
| | |
| --- | --- |
| Year Built | 2009 |
| Building Area | |
| Land Area | |
Property Description
JLL is pleased to offer for sale the North Jackson Clinic (the "Property"), an 18,322 square foot medical office building and surgery clinic located in Jackson, Tennessee. The Property is 100 percent leased to a synergistic mix of kidney care oriented tenants including DaVita Inc. ("DaVita"), the largest dialysis provider in the country, West Tennessee Kidney Specialists ("WTKS"), a leading nephrology group aligned with DaVita in the market, and The Jackson Clinic ("JC"), the vein & vascular clinic of a large multispecialty physician group serving Tennessee. DaVita (Moody's Ba2) occupies 54 percent of the net rentable area, while WTKS and JC occupy 23 and 23 percent, respectively. Dialysis is a life-sustaining treatment and the essential nature of the therapy has driven strong operating performance throughout the pandemic in comparison to other healthcare specialties.
North Jackson Clinic offers long-term, durable cash flow while affording predictable growth in income with average annual rent escalations of nearly two percent. DaVita and WTKS have been at the Property for over 10 years and all tenants are committed to the purpose built and highly synergistic facility, offering investors a high probability of renewal. The Property is available fee simple, free and clear of debt, with 7.4 years of remaining lease term.
Investment Highlights
RECESSION RESISTANT AND PANDEMIC ESSENTIAL SERVICES
Facility provides essential and non-cyclical healthcare services that are life-sustaining and operated continuously through the pandemic
SYNERGISTIC TENANCY CREATES CROSS-REFERRAL PATTERN
The Property's tenants provide highly complementary kidney care services

The clinic's tenancy and operations ensure a continuous stream of patients with Chronic Kidney Failure ("CKD") who receive kidney care on-site and End Stage

Renal Disease ("ESRD") who receive at least thrice weekly dialysis treatment at DaVita's outpatient dialysis clinic
These same patients are cross-referred to, and monitored by, WTKS' nephrology specialists in a single facility
Patients can also receive dialysis access related surgical procedures on-site at Jackson's Vein & Vascular Clinic surgery clinic, as well as any hypertension related procedures, a common comorbidity of CKD and ESRD patients
MISSION CRITICAL PROPERTY
High tenant fitout across the surgery clinic and dialysis infrastructure that are key to support operations and meet regulatory requirements
ESTABLISHED OPERATIONS AND DEMAND
The Jackson Clinic replaced Lifeline Vascular Care in Suite 213 to better align referrals to the region's best board-certified vascular surgeons since Lifeline Vascular Care did not have a surgeon on staff
LOCATED IN HIGH INCIDENCE AREA FOR RENAL
DISEASE
Jackson, TN is in the center of a wide region of Western Tennessee, Southeastern Missouri, Eastern Arkansas, and Northwest Alabama that sees more than 396 incidences of ESRD per million people per year, the highest category tracked by the United States Renal Data Systems
ESRD patients require lifelong kidney care, ensuring a dependable patient basis for North Jackson Clinic's tenants.
Last Updated Date: 31 Jul 2020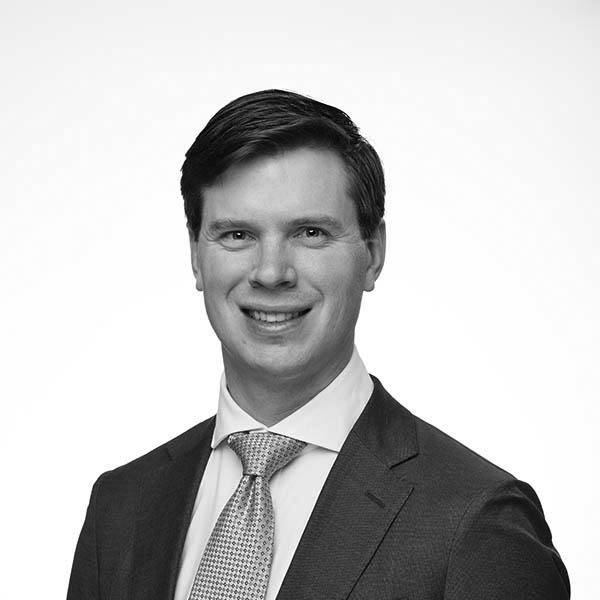 Brannan Knott
Senior Director, Capital Markets
Interested in this property?
Please fill out the form below.
+84869421324
Last Updated Date: 31 Jul 2020