HCMC Apartment for Sale Market 2Q2022
Supply momentum picked up
The apartment market in HCMC witnessed significant growth in new supply with 3,347 units launched during the review quarter, up 246.8% q-o-q and concentrating in Mid-end and High-end segments. Of the total, newly launched projects made up nearly 54.8% of the new supply. Notable projects leading the market include PiCity Highpark and Diamond Century, a Celadon City subdivision, with 974 and 746 units, respectively. Moreover, Thu Duc city also saw numerous large-scale soft-launched projects, including Lumiere Boulevard (2,517 units) and The Beverly Solari – Vinhomes Grand Park (3,000 units).
Owner-occupied demand captured buyer's attention
In tandem with the rising new supply, the market witnessed a strong transaction volume, with total take-up reaching 4,058 units, notably increased by 269.3% q-o-q. The majority of absorption is contributed by District 12 and Binh Chanh District, accounting for 24% and 21%, respectively.
In the context of credit tightening in the real estate sector to prevent speculation, demand prioritizes products that meet buyers' actual housing needs, have long-term potential growth, and can be easily leased out.
Selling price experienced high-record growth
The price level in the primary market increased by 8.4% q-o-q and 23.5% y-o-y, hitting USD 3,173 /m2. The average price rose dramatically mainly due to the change in the basket, driven by new projects with high selling prices, while low-priced projects were sold out. In addition, the stimulation of infrastructure investment and the scarcity of affordable projects fostered the upward trend.
However, in the face of rising selling prices momentum, many developers constantly deployed a range of flexible payment schemes, supporting interest rates or loan principal limits, as well as enticing discounts to stimulate the buyer's demand.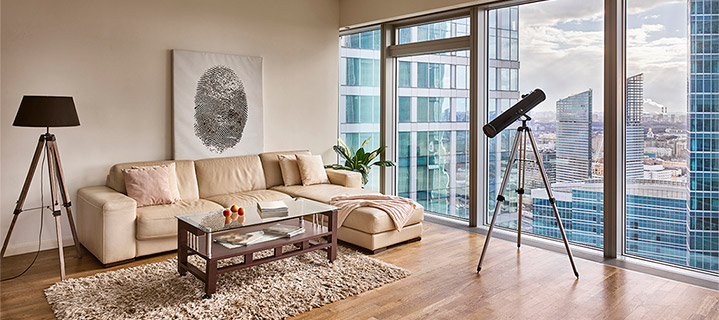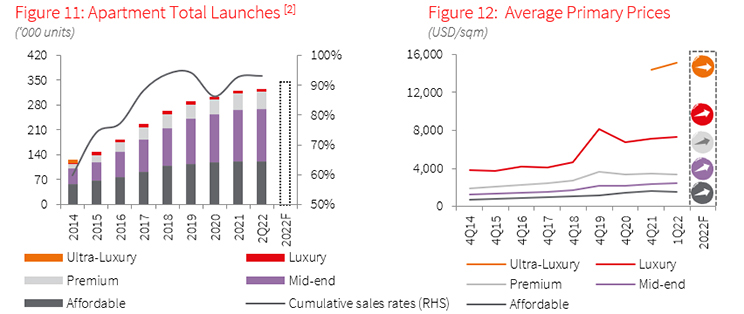 Outlook: Adjustment to a stable growth 
2Q22 forecast of new supply for this year is adjusted downward compared to the previous quarter forecast since the tightening licensing process for new residential housing projects has continued to weigh on the new supply. The market grows more stable, with total new supply to reach roughly 25,000 units in 2022, with more than 55% of new supply concentrated in Thu Duc City.
The selling price is expected to increase but at a slower pace due to the impact of credit risk control policies in some potentially risky real estate projects and the number of new supply improving compared to that during the pandemic period.
Note:
[1] Prices exclude VAT and sinking fund/maintenance fee.
[2] Official launch: Projects are considered as officially launched when the Sale Purchase Agreements are signed, typically upon foundation completion.
[3] The loan approved by owner's collateral and other conditions.
Source: JLL Research